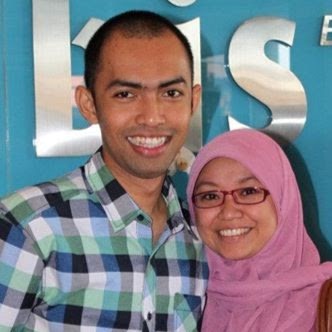 Alumni of The Month merupakan bentuk apresiasi kepada Alumni dengan metode mengupas pengalaman beberapa alumni yang bertujuan memotivasi dan menginspirasi anggota MB UII untuk berkontribusi dalam kegiatan MB UII.
Untuk bulan April 2017, kami mengupas pengalaman Mas Dhoa dalam berorganisasi di MB UII.
Data Lengkap:
Nama Lengkap : Muhamad Riza Nadoa
Nama Panggilan : Dhoa
Stage : 20
Ttl : Ponorogo, 19-10-1984
Domisili : Bantul, Yogyakarta
Pengalaman ke Marching Band-an:
Ketua Stage 20
Pengurus Departemen Alumni (2004-2006)
Ketua MB UII 2006-2007
Pesan untuk seluruh Anggota MB UII:
Dalam mengeksekusi ide atau rencana untuk organisasi Marching Band selalu ingat tujuan MB UII didirikan, yaitu Syiar Islam.
Seringlah minta ijin Pengurus untuk melihat isi lemari pengurus, disitu banyak ilmu yang bisa didapat
Go Fight Win!!!